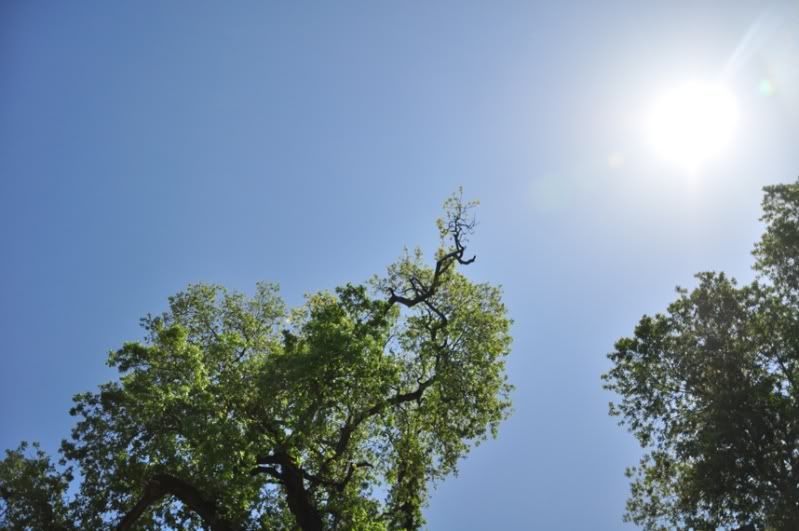 I love Texas. I can't ever imagine living anywhere but here but my gosh it is HOT! The summers here are always horrible but you take a hard winter, that means a HOT summer. Today my oldest daughter and I dropped off the 2 oldest boys so they can spend the week with their friends that they use to live across the street from. It's bitter sweet to give up part of my summer time but I'm not the only one in DFW who misses them when they are in Houston so I share. Jilli and I were going to hit the local pool today but they are only open Thursday-Sunday and I have an interview tomorrow which means little missy is going to be quite upset when she wakes up from her nap.
I have a job lined up but am still waiting on a start date. Lord please let it be ASAP. On a brighter note, JT started his new job today. Not sure how he likes it yet but it's the one he really wanted. I made the decision, after hitting the clearance rack at Target and then after leaving WalMart that I am giving him my debit card. Things are tight around here and I am having a problem spending so in order to keep it down, he will now control the card.
I know some of you might think I ramble because my thoughts are one place and then go somewhere different but hey, it's my blog and my chance to write so, lol.
Why is it when you just want to do right everything falls apart? I mean, I know it's the devil and his tactics to try and get us off course but I mean really? For such a long time I was very selfish in my life. I put my needs in front of everyone else and did what I wanted to do and how I wanted to do it without any regard for others. I've been through my reaping season. That was the prior 3.5 year until the beginning of this year.
Is there something wrong with wanting to be a good wife and mom? Is there something wrong with wanting to work? I'm being serious. It seems like the harder I try the more opposition I face. I won't resort back to old tactics but man. You know?
Well I am done sweating. When you live in an older mobile home it just never seems to get as cool as I would like for it to in here.